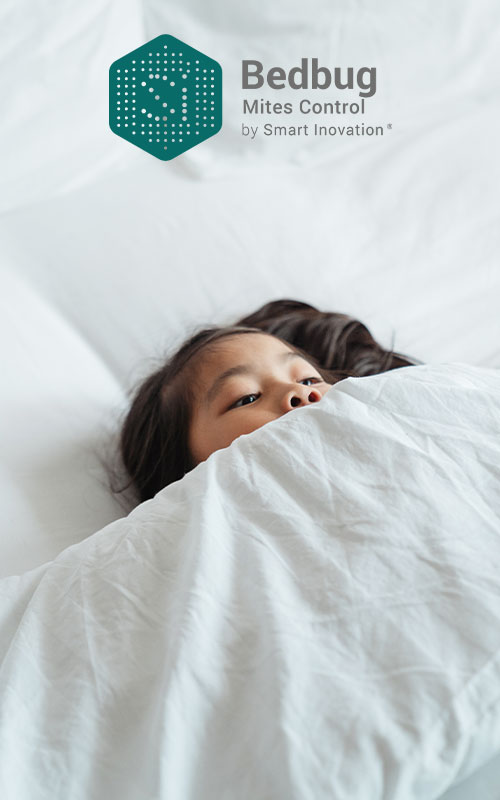 Sustainable functional repellent against dust-mites, bedbugs and other bugs. Prevents allergic rhinitis, asthma, allergic conjunctivitis, dermatitis or atopic eczema.
It doesn't kill the insects, avoiding the decomposition of the carcasses and excrements that remain in sheets, mattresses and carpets, which cause allergic reactions when inhaled.
Being repellent, a barrier is created that stops the insects from reaching the treated fabric. Non-toxic, odorless, and effective for more than 100 washes. Tested on the species responsible for 95% of our allergies.