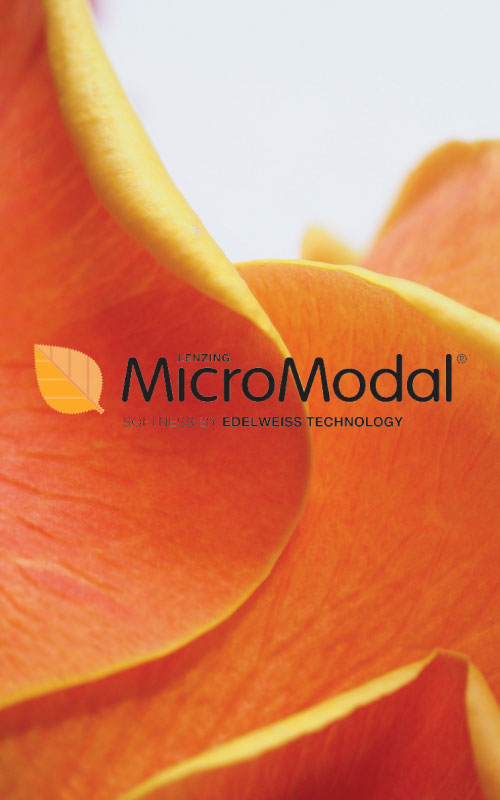 With modern technology, the micro modal is extremely light and comfortable, functioning as a second skin shape.
Micro modal originates from cellulose. It is breathable, silky to the touch, and is 50% more absorbent than cotton, a feature that helps with body sweating.
With properties similar to those of other cellulose fibers, it has impressive resistance to shrinkage and pilling.
This fiber is carbon neutral, requires less land per ton than cotton fibers, and has a water consumption level ten to twenty times lower than that of cotton.