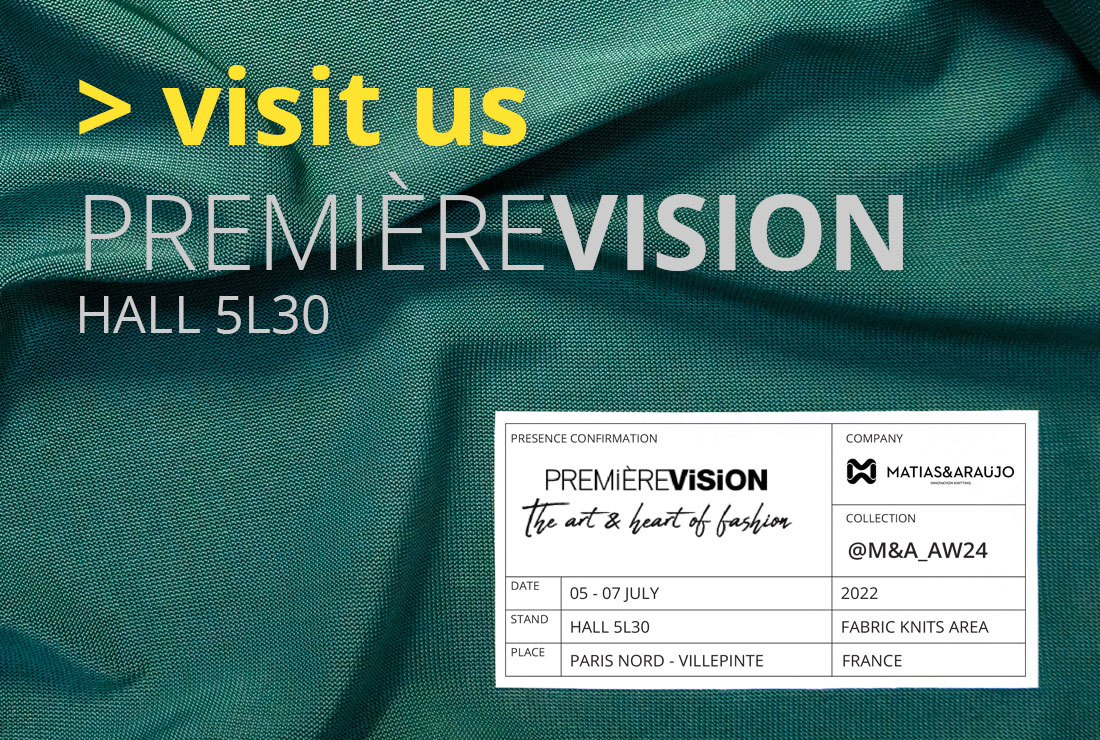 Matias & Araújo is present at PremièreVision Paris 2022
Matias & Araújo is officially present at Première Vision Paris 2022.
Internationally recognized as one of the most important events in the textile sector, taking place in the fashion capital of Paris, Première Vision has this year the presentation of the new Autumn Winter 2023 / 2024 collection by Matias & Araújo, called @M&A_AW24.
Matias & Araújo invites all its customers, partners, suppliers, friends and all sympathizers and interested parties to come and see the company's latest collection. There are many new textile developments that the company has been preparing over the last few months to once again present itself as a company of innovation, quality, design, with products that respect a 360 circular chain, with a strong social and environmental commitment.
The event takes place between the 5th and 7th of July, and you are now invited to visit us at HALL 5L30, at the Paris-Nord Villepinte Exhibition Centre.
We wait for you!